EU Settlement Service
Newfields has been appointed and funded by the Welsh Government to provide free specialist advice and support to EU citizens in Wales, including any family members, wishing to remain in the country in accordance with the EU Settlement Scheme (click here to view our EUSS FAQs).
This project, now in its third year, advises clients across Wales, focussing on complex casework. Our team of immigration experts work with minority groups and vulnerable communities, including individuals with mental health issues, children in care, and adults who lack capacity.
Initially, the work involved the preparation and submission of complex applications under non-standard routes (Surinder Singh, Chen and Ibrahim/Teixeira). Our work now focuses on assisting clients with borderline cases, appeals, and advice on eligibility under different immigration routes.
Beyond our engagement directly with members of the public, we have worked with ministers and Welsh Government, consuls, local authorities, major charities, and national stakeholders (including Citizens Advice, Mind, Settled and the Home Office), including all NHS and University bodies in Wales.
We take pride in delivering a service underpinned by Welsh Government's commitment to be a welcoming nation. To date, we have assisted over 600 families and secured a successful outcome in 97% of matters.
We have been invited to extend our contract for the last three consecutive years, and to enhance our services, most recently to involve the preparation of appeals at the First-Tier Tribunals at which our team of experts advocate in-house (rather than instruct a barrister separately). This has earned us the reputation for undertaking complex EUSS immigration work in Wales, with an understanding of alternative immigration routes if eligibility towards EUSS is problematic.
Inward investment & business immigration support
We have delivered training to Welsh Government's team tasked with attracting investment to the UK. We are signposted any organisations based overseas which require immigration support to mobilise staff to the UK for the purposes of establishing a trading presence in Wales.
Separately, the team at Newfields has drafted guidance for employers on the sponsorship of overseas workers.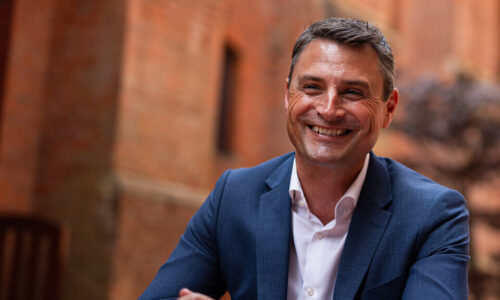 Social Care
We are now supporting the Social Care Workforce Policy Team at Welsh Government to develop its provision of immigration guidance tailored to the social care sector in Wales.
Applying our longstanding experience of supporting employers in the private healthcare sector, we are working in partnership with Welsh Government not only to refine its public-facing advice and to simplify the legal provision, but to develop complimentary resources for health and care organisations wishing to supplement their domestic recruitment with an overseas workforce.
Working alongside Welsh Government, Newfields has drafted online guidance that explains the employment of foreign nationals in social care.
NHS Wales
Newfields currently delivers a 'no-cost' immigration support to NHS bodies in Wales. Applying our immigration experience from the private healthcare industry and our EUSS provision to date, the firm has committed to providing the following services tailored to the health service to sustain the recruitment and retention of its talented employees, and to ensure regulatory compliance:
On-side legal advice surgeries at all major hospitals in Wales
Establishing a direct email address for all queries from NHS employees
Immigration audit services for individual NHS bodies
Streamlined enquiry service for GP and Dental surgeries including care providers
Training on specialist immigration issues
Participation and attendance at conferences and meetings
Click here to contact our specialist NHS Wales team.
Cardiff Capital Region
Cardiff Capital Region (CCR) is a body funded by the UK Government, Welsh Government and ten local authorities in Wales. Newfields is engaged as part of a trial to support CCR's Venture Graduates Scheme, which links local talent to businesses (typically SMEs).
Newfields provides specialist advice to both CCR and to those employers engaged with the Scheme to assist with the immigration implications arising from the recruitment of international students.
Our advice ranges from that set out on various digital and social media platforms through to dedicated consultations for both employers and candidates, delivered free of charge. This resource complements our involvement and presence at employer and recruiter conferences, our tailored video content which summarises key immigration provision for employers, together with our written guides.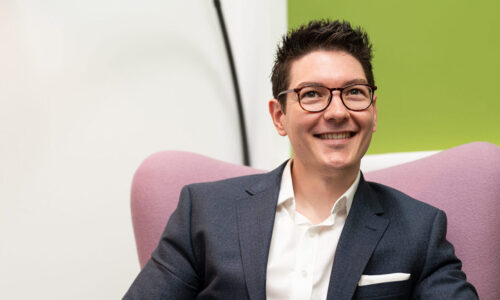 Welsh Government
European Transition Team
Newfields has been contracted by the Welsh Government to provide EU Settlement Scheme advice to EU citizens resident in Wales since 2019. Through out that contract Newfields Law has supported hundreds of citizens to secure settled status to remain here in Wales and to exercise their rights under the Withdrawal Act Agreement (2020). Since 2019, Newfields has developed close working relations with other Welsh Government grant funded organisations and enabled a network of support to be provided to EU citizens across the breadth of Wales. Newfields has also contributed extensively to the co-ordination and development of EUSS Advice Services in Wales by becoming active members of the Welsh Government chaired EUSS Co-ordination Group, which brings together partners and third sector organisations supporting migrants and EU citizens in Wales. The success of the EU Settlement Scheme in Wales is due to the hard work and passionate approach that has been demonstrated by all partners involved in the delivery of this scheme, including Newfields.
Welsh Government
Social Care Workforce Team
Newfields delivered a Welsh Government contract to provide EU Settlement Scheme advice services in Wales from March 2019 to March 2023; Newfields fully met the contractual requirements agreed. As part of this contract, Newfields also supported the Welsh Government Social Care Workforce team from March 23 to September 23 with two online resources. In addition, Newfields developed a tailored toolkit and provided focussed webinars for social care providers across Wales.