Sectors
Our exceptional immigration lawyers sit within dedicated sector teams, ensuring the unique needs of each industry and the public sector are met in a proactive, personalised and cost-sensible way. Discover more about our tailor made approach across our specialist sectors.
Rugby Football Union
Glyn has been instrumental in advising the England Rugby Football Union as well as many clubs on a wide range of immigration matters, and is always on hand to steer us in the right direction. He and his colleagues always respond promptly, efficiently and often with very little notice, which is essential in the fast-moving environment within which we work.
Welsh Government
Social Care Workforce Team
Newfields delivered a Welsh Government contract to provide EU Settlement Scheme advice services in Wales from March 2019 to March 2023; Newfields fully met the contractual requirements agreed. As part of this contract, Newfields also supported the Welsh Government Social Care Workforce team from March 23 to September 23 with two online resources. In addition, Newfields developed a tailored toolkit and provided focussed webinars for social care providers across Wales.
Rugby Football League
The RFL have worked with Newfields on a wide range of immigration issues and have found that they have an excellent understanding of many immigration matters. Glyn is always available for both the governing body and the clubs to answer the most straightforward or complex query; his attitude and work ethic are outstanding.
Dylan Yarborough
Audiology Partner Recruitment Manager, Specsavers
The guidance, care and exceptional expertise of the team at Newfields has made a huge difference to Specsavers Audiology, and we wouldn't have been able to recruit the numbers we have, without that support. On a personal level, it's been a pleasure to work with the firm.
Welsh Government
European Transition Team
Newfields has been contracted by the Welsh Government to provide EU Settlement Scheme advice to EU citizens resident in Wales since 2019. Through out that contract Newfields Law has supported hundreds of citizens to secure settled status to remain here in Wales and to exercise their rights under the Withdrawal Act Agreement (2020). Since 2019, Newfields has developed close working relations with other Welsh Government grant funded organisations and enabled a network of support to be provided to EU citizens across the breadth of Wales. Newfields has also contributed extensively to the co-ordination and development of EUSS Advice Services in Wales by becoming active members of the Welsh Government chaired EUSS Co-ordination Group, which brings together partners and third sector organisations supporting migrants and EU citizens in Wales. The success of the EU Settlement Scheme in Wales is due to the hard work and passionate approach that has been demonstrated by all partners involved in the delivery of this scheme, including Newfields.
Admiral Insurance
With Admiral Insurance being a global brand with offices all over the world we have a lot of visa and immigration queries. We have used Newfields for a number of years now and I have found every interaction with them to be a very positive and helpful experience. The customer service they provide is second to none and I know I can always count on their fantastic service and advice.
Ben Greenwood
Swansea City FC
Chloe and Glyn have assisted Swansea City FC for a number of years with our immigration needs. They are experts in their field and provide excellent advice and support, with a true understanding of the sector. They are extremely responsive and professional and always ensure to deliver results in a timely and efficient manner. We would not hesitate to recommend Newfields.
Shabbar Dhalla
Founder & Director, Evexia Care Holdings
I have worked with Ellie from Newfields who manages all our matters. She is responsive, transparent, and professional, with a good understanding of the health sector. I have recommended Newfields to a number of my business colleagues and they all love working with the team at Newfields.
Mike Ruddock OBE
Development Director, Ospreys
Glyn and his team at Newfields have been Instrumental in advising on a range of immigration matters. As part of my talent ID role at the Ospreys I recruit on a global basis. Glyn is always on hand to advise and guide me through each step of the process with a great deal of calmness and professionalism. Glyn and his team are experts in their field and their knowledge on all immigration matters is incredibly impressive. Glyn and his team are hugely supportive, friendly, responsive and professional. I would have no hesitation in recommending Newfields.
Jo Trip
Netballer, Saracens Mavericks
I have used Newfields for numerous visa applications, and I am so grateful to Glyn and his team for their commitment and hard work to make sure each application was seamless. Glyn personally went above and beyond; efficiently communicating what was required, and taking the time to walk me through the process, making sure I understood each step. He made a very overwhelming application process a lot easier and a lot less stress!
Les Duvenage
HR, Payroll & Benefits Manager, PISMO
I have been dealing with Glyn on the Visa front since 2010 and have watched his Newfields company grow into the amazing success story that it is today. A distinct combination of hard work, knowledgeable expertise and an overriding passion to deliver the best results, at very competitive rates, is his winning formula. I cannot recommend his services and those of his company highly enough to anyone needing a Visa. Long may your success story continue!
Jamie Roberts
International and professional rugby player
Perhaps one of the most stressful things about moving abroad is all the admin around the visa application procedure. I was fortunate that before and during my time in South Africa I had Glyn on hand to help with my application. He was extremely helpful and very professional, which certainly helped alleviate quite a lot of my stress! I would definitely recommend Glyn to anyone looking for assistance with their Visa application abroad.
Nazar Chernyavsky
Partner, Sayenko Kharenko
Newfields turned out to be a hidden gem. While based outside of London, they provide even more personalised service which gives you a peace of mind and confidence in the quality. It is also commendable that associates are well trained and can independently lead the matters - our experience with Lee Campbell was as good as with Glyn Lloyds on a previous matter.
Gia Abernethy
Netballer
Glyn and his team at Newfields have helped immensely through my visa application process. The ability Glyn has to explain procedures in terminology that makes the entire process less overwhelming and daunting was a huge help. I'll always be grateful for the assistance Glyn provided and the efficient communication he and his team provided.
Matias Alemanno
Argentinian National Rugby Union Player
They are really an excellent team of professionals, all the staff always willing and with good energy to help you and try to solve any problem. Highly recommended.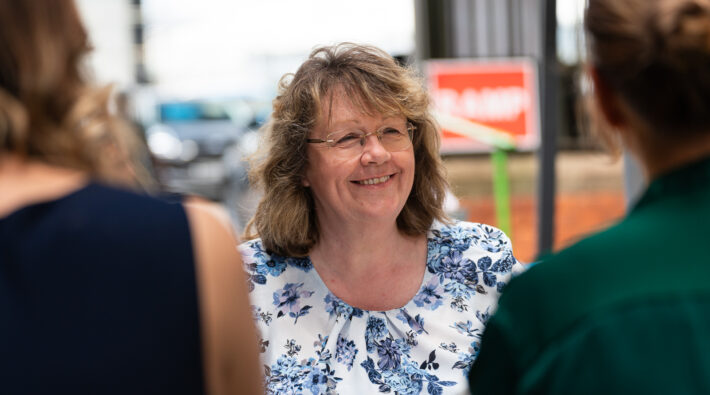 Working with us
We recognise that the immigration process can be overwhelming for clients. Listening to and responding to their concerns, we provide clients with a space where they can focus on starting a new chapter. By navigating the most suitable, time-efficient and cost-effective path to immigration, we assure clients that they will soon feel at home.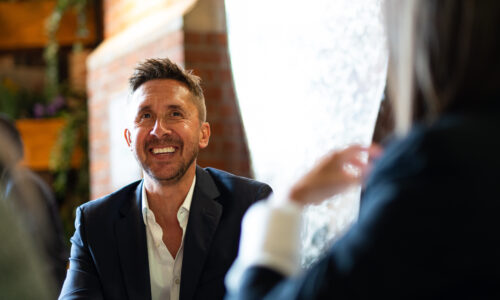 Create a sense of belonging
Our focus on belonging is just as important to our people as it is to our clients. We have created a supportive and inclusive work culture, enabling individuals to bring their authentic selves to work. Investing in opportunity and progression, we encourage our people to explore new sectors and lead on exciting clients. With a shared entrepreneurial spirit, we ensure each member of our team feels a sense of belonging, as we help them to build their careers in immigration law. Find out more about our mission, our values and the Newfields experience, here.